Talks about tiki history, tiki travel, and more,
presented by Humuhumu of Critiki.
I would love to present a talk in your town or at your event.
Booking info: humuhumu@critiki.com.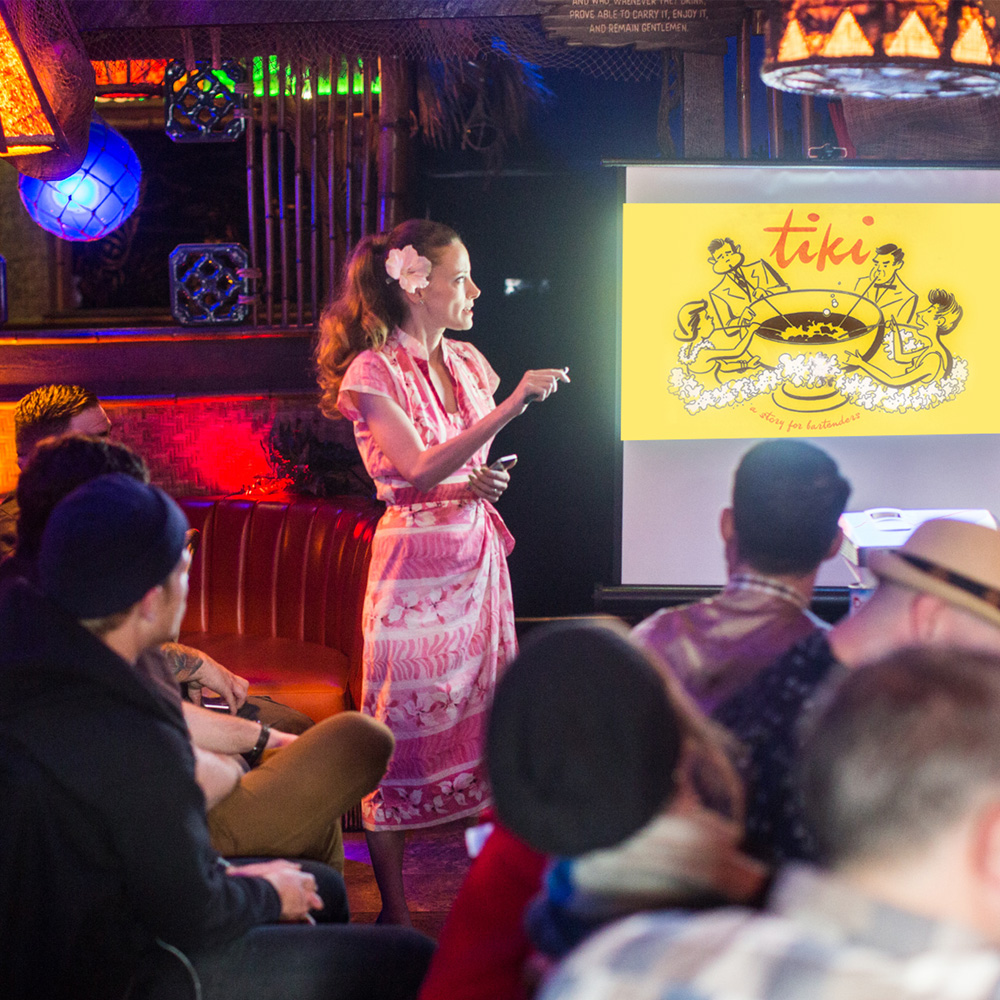 Humuhumu is a Polynesian pop culture and tiki bar historian, based in San Francisco. Since 2002, she has been documenting tiki spots all over the globe, past and present. Her site, Critiki, contains profiles for over 1,000 tiki bars all over the world. Humuhumu has personally visited more than 150 of them.
Humuhumu has presented at The Bar Institute, The Hukilau, Tiki Kon, and Hale Pele.
Tiki: A Story for Bartenders
FOR BAR AND HOSPITALITY INDUSTRY ONLY.
This seminar is not about making the drinks--you already have great resources for that. Tiki drinks are just one piece of something much bigger. Come, let me take you beyond the glass, in a hidden tiki bar in San Francisco: Balhi Ha'i. We'll talk about the peculiar history of tiki bars in America, what we can learn from them, and why we still need them today.
Upcoming presentations:
First Person Tiki

Seeing Polynesian Pop With Your Own Eyes
The world of tiki travel is vast and varied... learn where to start, and how. With your tour guide, Humuhumu of Critiki, you'll hear about off-the-beaten-path places worth your vacation time, learn how Polynesian Pop varies from region to region, and pick up tips to get the most out of your tiki travel. Get out there and experience it all for yourself, and support tiki in the wild!
Critiki is a free, not-for-profit website, created by Humuhumu.
You can contact Humuhumu at humuhumu@critiki.com.